---
Volume 40, Issue 7 , July 2022, , Page

951-958
Abstract
This paper develops a unit commitment multi-period energy management system to minimize a low voltage microgrid's total operation and emission cost. The optimization problem is formulated ... Read More ...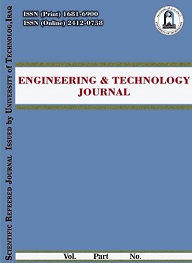 Volume 39, Issue 9 , September 2021, , Page

1409-1419
Abstract
Porous media and solvent CO2 at supercritical pressure were investigated experimentally to study the effect of convection heat transfer in vertical mini-tubes. Mini-tubes diameter (5 ... Read More ...