Author =
Qasim A. Al-Obaidi
---
Volume 40, Issue 5 , May 2022, , Page

792-801
Abstract
This study aims to increase the bearing capacity of the soil by using geosynthetics in a single, double, or triple distribution pattern. The gypseous soil samples were brought from ... Read More ...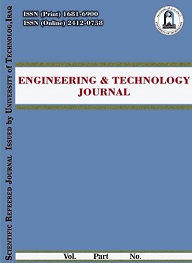 Volume 38, 6A , June 2020, , Page

861-868
Abstract
Gypseous soil is one of the most problematic types of collapsible soils which is affected by many geotechnical factors. The most important factors are the effect of loading and wetting ... Read More ...