---
Volume 40, Issue 9 , September 2022, , Page

1158-1170
Abstract
The synthesis of NaY-zeolite was performed hydrothermally. The preparation of the bifunctional catalysts was achieved by loading NH4Y-zeolite with a cheap Zr metal, as a second loading ... Read More ...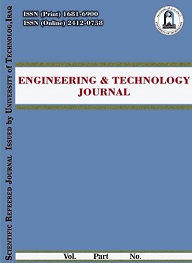 Volume 39, Issue 7 , July 2021, , Page

1174-1184
Abstract
In this research, sensing performance of mono and bimetallic nanophotonics SERS sensors of gold-silver nano-columns for the detection of chlorpyrifos was investigated. For optimum substrates ... Read More ...