Keywords =
Evacuated Tube
---
Volume 40, Issue 1 , January 2022, , Page

8-19
Abstract
This paper studies the improvement of an evacuated tube solar collectors(ETSCs) performance in two way. The first is by adding a finned electronic curtain in front of the solar collector. ... Read More ...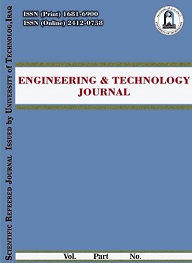 Volume 39, Issue 9 , September 2021, , Page

1399-1408
Abstract
In this research, a practical study and appraisal of the thermal performance for the solar collector with vacuum tube has conducted Two types of nanomaterials (aluminum and aluminum ... Read More ...