---
Volume 41, Issue 6 , June 2023, , Page

793-806
Abstract
The main challenge facing industrial companies is how to stay competitive in a fast changing world. They should adopt an effective supply chain that enables them to deliver products ... Read More ...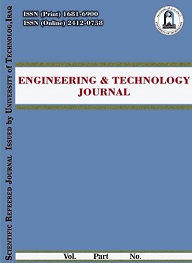 Volume 34, 4A , April 2016, , Page

739-753
Abstract
Steel is one of the most used materials in the industry. In particular, Steel is the dominating material used in the fabrication of heavy engineering equipment. It is estimated that ... Read More ...