---
Volume 41, Issue 4 , April 2023, , Page

578-585
Abstract
The free electron laser is considered one of these important and advanced inventions because it provides a laser beam within various wavelengths of the electromagnetic spectrum. In ... Read More ...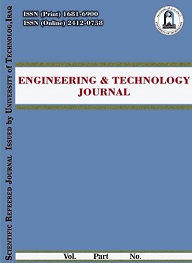 Volume 35, 2B , February 2017, , Page

166-172
Abstract
As a result of rapid progress in the development of offensive weapons, it became necessary to build up an effective defense system against these technically advanced weapons. In this ... Read More ...