---
Volume 40, Issue 9 , September 2022, , Page

1158-1170
Abstract
The synthesis of NaY-zeolite was performed hydrothermally. The preparation of the bifunctional catalysts was achieved by loading NH4Y-zeolite with a cheap Zr metal, as a second loading ... Read More ...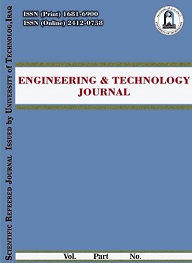 Volume 29, Issue 8 , June 2011, , Page

1451-1462
Abstract
The objective of the present work is to realize the kinetic modeling regarding deactivation of Pt-HY zeolite and monitor the isomerization reaction of n-hexane. The catalyst has been ... Read More ...