Effect of Different Parameters on Raman Scattering Released from Nb2O5 Nanostructures Prepared via PLD Technique
Abstract
Due to the significance of Nb
2
O
5
as a promising industrial and biomedical material and the importance of Raman analyses to identify nanostructural molecular responsivity for various applications, this study aims to investigate Nb
2
O
5
molecular bands that emerged under the impact of the Raman scattering phenomenon. Besides other advantages, Raman scattering analyses can provide a further investigation of the nanostructural polycrystalline phases supporting the XRD analyses. A pulsed laser was selected as the deposition technique for Nb
2
O
5
thin films prepared with four different parameters. The selection of the pulsed laser deposition (PLD) method was due to the insufficient studies and investigations of Nb
2
O
5
nanostructures prepared via this method. The deposition parameters included the laser energy per pulse, substrate temperature, laser wavelength, and the number of laser pulses. Each preparation parameter was studied in a range, and one obtained value was optimized or selected for investigating the next parameter. Q-switched Nd:YAG pulsed laser was employed for this purpose. Orthorhombic (T-Nb
2
O
5
) and monoclinic (H-Nb
2
O
5
) were obtained and investigated. XRD analysis was incorporated to confirm the resulting Nb
2
O
5
phases. Previous studies and observations of Niobium (V) oxide molecular Raman scattering bands were also listed for comparison purposes. The results of this study were well-agreed with the previously obtained results.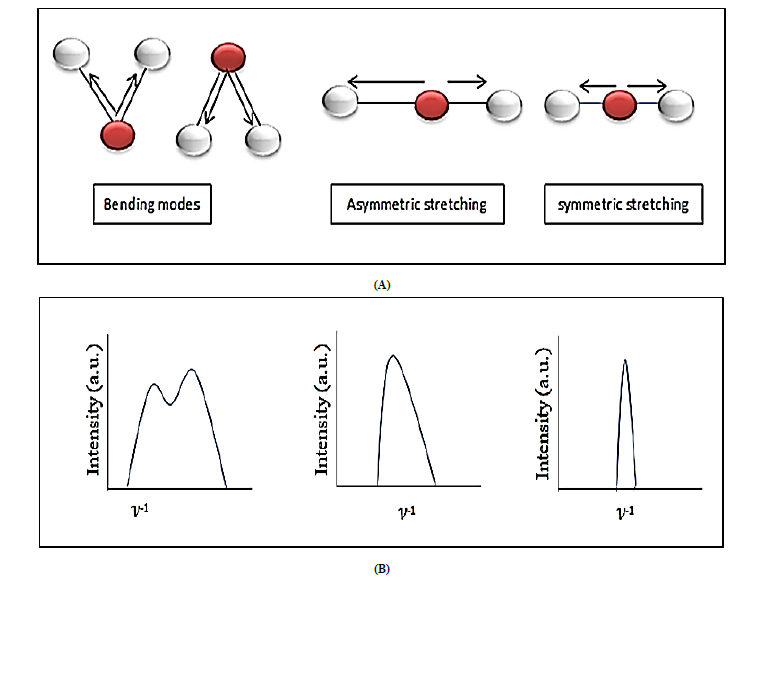 Main Subjects:
T-Nb2O5 nanoparticle was achieved.
A single step of laser ablation in liquid at different preparation parameters was performed.
Raman spectroscopy and structural properties were conducted and analyzed.
[1] N. C. Emeka, P. E. Imoisili, and T. C. Jen, Preparation and characterization of nbxoy thin films: A review, Coatings, 10 (2020) 1–28, doi: 10.3390/coatings10121246.
[2] G. RobáLee, Electrochromic Nb 2 O 5 and Nb 2 O 5/silicone composite thin films prepared by sol–gel processing, J. Mater. Chem., 1 (1991) 381–386.
[3] M. A. Aegerter, M. Schmitt, and Y. Guo, Sol-gel niobium pentoxide coatings: Applications to photovoltaic energy conversion and electrochromism, Int. J. Photoenergy, 4 (2002) 1–10.
[4] R. Ghosh et al., Nanoforest Nb2O5 photoanodes for dye-sensitized solar cells by pulsed laser deposition, ACS Appl. Mater. Interfaces, 3 (2011) 3929–3935.
[5] Rani, R. A., Zoolfakar, A. S., O'Mullane, A. P., Austin, M. W., & Kalantar-Zadeh, K. Thin films and nanostructures of niobium pentoxide: fundamental properties, synthesis methods and applications. J. Mater. Chem. A , 2 (2014) 15683-15703.
[6] Shafeeq, S. R., Abdul Razzaq, M. J., Salim, E. T., & Wahid, M. H. Significance of Niobium (V) Oxide for Practical Applications: A Review. Key Engineering Materials, 911 (2022) 89-95.
[7] R. Eason, Pulsed laser deposition of thin films: applications-led growth of functional materials. John Wiley & Sons, 2007.
[8] G. Abstreiter, E. Bauser, A. Fischer, and K. Ploog, Raman spectroscopy—A versatile tool for characterization of thin films and heterostructures of GaAs and AlxGa1− xAs, Appl. Phys., 16 (1978) 345–352.
[9] S. Kawata, T. Ichimura, A. Taguchi, and Y. Kumamoto, Nano-Raman scattering microscopy: resolution and enhancement, Chem. Rev., 117 (2017) 4983–5001.
[10] A. W. Varnes and F. A. Settle, Inductively coupled plasma mass spectrometry, Handb. Instrum. Tech. Anal. Chem. Up. Saddle River, New Jersey, Prentice Hall, 1997.
[11] D. A. Skoog, F. J. Holler, and S. R. Crouch, Principles of instrumental analysis. Cengage learning, 2017.
[12] N. K. Hassan, M. A Fakhri, E. T Salim, Physical Properties of Pure Gold Nanoparticles and Gold Doped ZnO Nanoparticles Using Laser Ablation in Liquid For Sensor Applications, Eng. Technol. J. 40 (2022) 422-427.
[13] Evan Tariq Al Waisy, Marwa S Al Wazny, Responsivity, Rise Time for Bi2O3/Si Photo Detector, Eng. Technol. J. 32 (2014) 33-38.
[14] Evan T Salem, Farhan A Mohamed, Transparent Oxide MgO Thin Films Prepanred By Reactive Pused Laser Deposition, Eng. Technol. J. 28 (2010) 723-730.
[15] Husam Aldin A Abdul Amir, Makram A Fakhri, Ali Alwahib, Synthesized of GaN Nanostructure Using 1064 nm Laser Wavelength by Pulsed Laser Ablation in Liquid, Eng. Technol. J. 4 (2022) 404-411.
[16] H. Schäfer, R. Gruehn, and F. Schulte, The modifications of niobium pentoxide, Angew. Chemie Int. Ed. English, 5 (1966) 40–52.
[17] Y. Zhao, X. Zhou, L. Ye, and S. Chi Edman Tsang, Nanostructured Nb2O5 catalysts, Nano Rev., 3 (2012) 17631.
[18] M. R. Joya, J. J. Barba Ortega, A. M. Raba Paez, J. G. da Silva Filho, and P. D. T. Cavalcante Freire, Synthesis and characterization of nano-particles of niobium pentoxide with orthorhombic symmetry, Metals (Basel)., 7 (2017) 1–9, doi: 10.3390/met7040142.
[19] Z. Guan et al., Pressure induced transformation and subsequent amorphization of monoclinic Nb2O5 and its effect on optical properties, J. Phys. Condens. Matter, 31 (2019) 105401.
[20] F. D. Hardcastle and I. E. Wachs, Determination of niobium-oxygen bond distances and bond orders by Raman spectroscopy, Solid State Ionics, 45 (1991) 201–213.
[21] K. Skrodczky et al., Niobium pentoxide nanomaterials with distorted structures as efficient acid catalysts, Commun. Chem., 2 (2019) 1–11.
[22] X. Wang et al., Temperature dependence of Raman scattering in β-(AlGa) 2O3 thin films, AIP Adv., 6 (2016) 15111.
[23] N. Usha, R. Sivakumar, C. Sanjeeviraja, and M. Arivanandhan, Niobium pentoxide (Nb2O5) thin films: rf Power and substrate temperature induced changes in physical properties, Opt. J. Light Electron Opt., 126 (2015) 1945–1950.
[24] A. M. Raba, J. Bautista-Ruíz, and M. R. Joya, Synthesis and structural properties of niobium pentoxide powders: A comparative study of the growth process, Mater. Res., 19 (2016) 1381–1387, doi: 10.1590/1980-5373-MR-2015-0733.
[25] H. C. Choi, Y. M. Jung, and S. Bin Kim, Size effects in the Raman spectra of TiO2 nanoparticles, Vib. Spectrosc., 37 (2005) 33–38.
[26] R. A Ismail, E. T Salim, H. T Halbos, Preparation of Nb2O5 nanoflakes by hydrothermal route for photodetection applications: The role of deposition time, Optik, 245 (2021), 167778.
[27] M. A Fakhri, F. G Khalid, E. T Salim, Influence of annealing temperatures on Nb2O5 nanostructures prepared using Pulsed Laser Deposition method, J. Phys. Conf. Ser. 1795 (2021) 012063.
[28] E. T Salim, J. A Saimon, M. K Abood, M. A Fakhri, Electrical conductivity inversion for Nb2O5 nanostructure thin films at different temperatures, Mater. Res. Express, 6 (2020) 126459.
[29] E. T Salim, J. A Saimon, M. K Abood, M. A Fakhri, Effect of silicon substrate type on Nb2O5/Si device performance: an answer depends on physical analysis, Opt. Quantum Electron. 52 (2020) 1-16.
[30] Esraa K. Hamed Mukkaram. A Fakhry , Farah A. Hattab, Laser Energy Effects on Optical Properties of Titanium Di-Oxide Prepared by Reactive Pulsed Laser Deposition, Eng. Technol. J. 30(2012) 3104-3111.
[31] M. V. V. Prasad, K. Thyagarajan, and B. R. Kumar, Effect of annealing temperature on structural and Raman spectroscopy analysis of nanostructured CdS thin films, in IOP Conference Series: Materials Science and Engineering, 149 (2016) 12051.
Article View

: 8

PDF Download

: 5