Document Type : Research Paper
Authors
1 Applied science department, university of technology - iraq
2 Laser and Optoelectronic engineering, University of technology-Iraq, Baghdad, Iraq.
3 Semiconductor Photonics & Integrated Lightwave Systems (SPILS), School of Microelectronic Engineering, University Malaysia Perlis, 02600, Arau, Perlis, Malaysia
Abstract
Due to the significance of Nb2O5 as a promising industrial and biomedical material and the importance of Raman analyses to identify nanostructural molecular responsivity for various applications, this study aims to investigate Nb2O5 molecular bands that emerged under the impact of the Raman scattering phenomenon. Besides other advantages, Raman scattering analyses can provide a further investigation of the nanostructural polycrystalline phases supporting the XRD analyses. A pulsed laser was selected as the deposition technique for Nb2O5 thin films prepared with four different parameters. The selection of the pulsed laser deposition (PLD) method was due to the insufficient studies and investigations of Nb2O5 nanostructures prepared via this method. The deposition parameters included the laser energy per pulse, substrate temperature, laser wavelength, and the number of laser pulses. Each preparation parameter was studied in a range, and one obtained value was optimized or selected for investigating the next parameter. Q-switched Nd:YAG pulsed laser was employed for this purpose. Orthorhombic (T-Nb2O5) and monoclinic (H-Nb2O5) were obtained and investigated. XRD analysis was incorporated to confirm the resulting Nb2O5 phases. Previous studies and observations of Niobium (V) oxide molecular Raman scattering bands were also listed for comparison purposes. The results of this study were well-agreed with the previously obtained results.
Graphical Abstract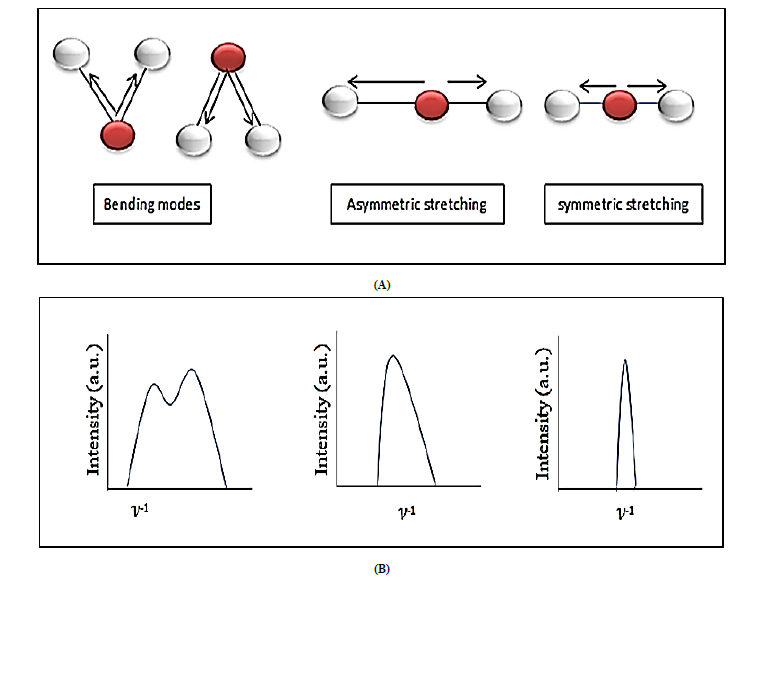 Highlights
T-Nb2O5 nanoparticle was achieved.
A single step of laser ablation in liquid at different preparation parameters was performed.
Raman spectroscopy and structural properties were conducted and analyzed.
Keywords
Main Subjects
[1] N. C. Emeka, P. E. Imoisili, and T. C. Jen, Preparation and characterization of nbxoy thin films: A review, Coatings, 10 (2020) 1–28, doi: 10.3390/coatings10121246.
[2] G. RobáLee, Electrochromic Nb 2 O 5 and Nb 2 O 5/silicone composite thin films prepared by sol–gel processing, J. Mater. Chem., 1 (1991) 381–386.
[3] M. A. Aegerter, M. Schmitt, and Y. Guo, Sol-gel niobium pentoxide coatings: Applications to photovoltaic energy conversion and electrochromism, Int. J. Photoenergy, 4 (2002) 1–10.
[4] R. Ghosh et al., Nanoforest Nb2O5 photoanodes for dye-sensitized solar cells by pulsed laser deposition, ACS Appl. Mater. Interfaces, 3 (2011) 3929–3935.
[5] Rani, R. A., Zoolfakar, A. S., O'Mullane, A. P., Austin, M. W., & Kalantar-Zadeh, K. Thin films and nanostructures of niobium pentoxide: fundamental properties, synthesis methods and applications. J. Mater. Chem. A , 2 (2014) 15683-15703.
[6] Shafeeq, S. R., Abdul Razzaq, M. J., Salim, E. T., & Wahid, M. H. Significance of Niobium (V) Oxide for Practical Applications: A Review. Key Engineering Materials, 911 (2022) 89-95.
[7] R. Eason, Pulsed laser deposition of thin films: applications-led growth of functional materials. John Wiley & Sons, 2007.
[8] G. Abstreiter, E. Bauser, A. Fischer, and K. Ploog, Raman spectroscopy—A versatile tool for characterization of thin films and heterostructures of GaAs and AlxGa1− xAs, Appl. Phys., 16 (1978) 345–352.
[9] S. Kawata, T. Ichimura, A. Taguchi, and Y. Kumamoto, Nano-Raman scattering microscopy: resolution and enhancement, Chem. Rev., 117 (2017) 4983–5001.
[10] A. W. Varnes and F. A. Settle, Inductively coupled plasma mass spectrometry, Handb. Instrum. Tech. Anal. Chem. Up. Saddle River, New Jersey, Prentice Hall, 1997.
[11] D. A. Skoog, F. J. Holler, and S. R. Crouch, Principles of instrumental analysis. Cengage learning, 2017.
[16] H. Schäfer, R. Gruehn, and F. Schulte, The modifications of niobium pentoxide, Angew. Chemie Int. Ed. English, 5 (1966) 40–52.
[17] Y. Zhao, X. Zhou, L. Ye, and S. Chi Edman Tsang, Nanostructured Nb2O5 catalysts, Nano Rev., 3 (2012) 17631.
[18] M. R. Joya, J. J. Barba Ortega, A. M. Raba Paez, J. G. da Silva Filho, and P. D. T. Cavalcante Freire, Synthesis and characterization of nano-particles of niobium pentoxide with orthorhombic symmetry, Metals (Basel)., 7 (2017) 1–9, doi: 10.3390/met7040142.
[19] Z. Guan et al., Pressure induced transformation and subsequent amorphization of monoclinic Nb2O5 and its effect on optical properties, J. Phys. Condens. Matter, 31 (2019) 105401.
[20] F. D. Hardcastle and I. E. Wachs, Determination of niobium-oxygen bond distances and bond orders by Raman spectroscopy, Solid State Ionics, 45 (1991) 201–213.
[21] K. Skrodczky et al., Niobium pentoxide nanomaterials with distorted structures as efficient acid catalysts, Commun. Chem., 2 (2019) 1–11.
[22] X. Wang et al., Temperature dependence of Raman scattering in β-(AlGa) 2O3 thin films, AIP Adv., 6 (2016) 15111.
[23] N. Usha, R. Sivakumar, C. Sanjeeviraja, and M. Arivanandhan, Niobium pentoxide (Nb2O5) thin films: rf Power and substrate temperature induced changes in physical properties, Opt. J. Light Electron Opt., 126 (2015) 1945–1950.
[24] A. M. Raba, J. Bautista-Ruíz, and M. R. Joya, Synthesis and structural properties of niobium pentoxide powders: A comparative study of the growth process, Mater. Res., 19 (2016) 1381–1387, doi: 10.1590/1980-5373-MR-2015-0733.
[25] H. C. Choi, Y. M. Jung, and S. Bin Kim, Size effects in the Raman spectra of TiO2 nanoparticles, Vib. Spectrosc., 37 (2005) 33–38.
[31] M. V. V. Prasad, K. Thyagarajan, and B. R. Kumar, Effect of annealing temperature on structural and Raman spectroscopy analysis of nanostructured CdS thin films, in IOP Conference Series: Materials Science and Engineering, 149 (2016) 12051.